The end of the road?
Posted by Ashley Clarke on 14/12/12 00:00 AM
We've nearly reached the end of PISCES now – it has been a lot of hard work but also very rewarding in many ways. It has been a pleasure to have worked with everyone who has been involved.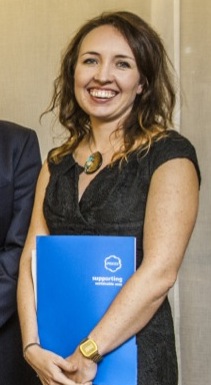 The PISCES group has developed a strong sense of identity, with trust and understanding between members and new networks and contacts created. This allowed for the development of the PISCES guide which makes vital recommendations for governments and stakeholders and will hopefully increase the involvement of stakeholders in marine policy implementation. We plan to continue to promote the guide as widely as possible and beyond the end of the project. We hope that you will do the same. If you need any more copies please get in touch and we will send them to you.
Looking ahead…
We feel that PISCES has laid a strong foundation for cross-sectoral, regional collaboration and we are keen to build on this and develop it further. I'm therefore pleased to announce that we have been successful in gaining funding from LIFE+ for a new project starting in January 2013. It is called the 'Celtic Seas Partnership' project and will again be led by WWF-UK, with Coastal and Marine Research Centre and SeaWeb leading different elements as partners. The aim of the project is to demonstrate best practice through multisector collaboration in order to help achieve Good Environmental Status in the Celtic Seas.

We very much hope that you will be involved in the Celtic Seas Partnership as we look to continue development of stakeholder engagement in the Celtic Seas. We will be in touch in the new year to explain more about the project and seek your individual involvement. We plan to hold a Celtic Seas conference in the autumn of next year that we hope you will be able to attend.

All the best,

Lyndsey
Bookmark this:
---